Grow and become a scale-up
You've proven that your startup has the right to exist. You're past the initial bumps in the road, and you're ready to scale up. How do you do that without too many growing pains? With our proven method, we help you to grow.
Ask your question here
Our support to scale up your business
You're ready to enter the next phase of growth with your business. Whether that means that you're crossing borders and start penetrating new markets, or you want to continue growing to a turnover of a million: growth comes with growing pains. With our support, we make sure you realize the growth you envision - as pain-free as possible.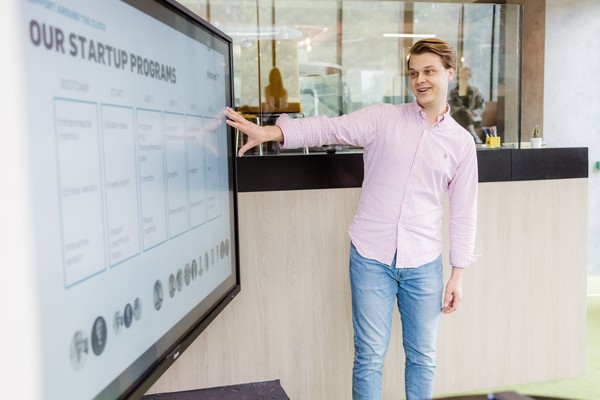 Reach new heights with the GROW program
Do you want to continue growing your business, but are you stuck in your daily routine? With the help of the GROW Program, we lift your business to new heights. Discover new possibilities and take your chances for growth. In half a year, you go through several growth stages with your business, in which you dive into diverse themes together with carefully selected experts so that you can implement them into your business.
These experts help you on your way
The years of experience from our experts are sure to help you in your startup journey. Many of our experts have (had) a business themselves, so they know like no other what the pitfalls are of entrepreneurship, and it's a piece of cake for them to recognize chances. They do everything for your success.
These startup entrepreneurs preceded you
These entrepreneurs took the step and became successful. Let the stories of their entrepreneurial journey inspire you to start your own journey.