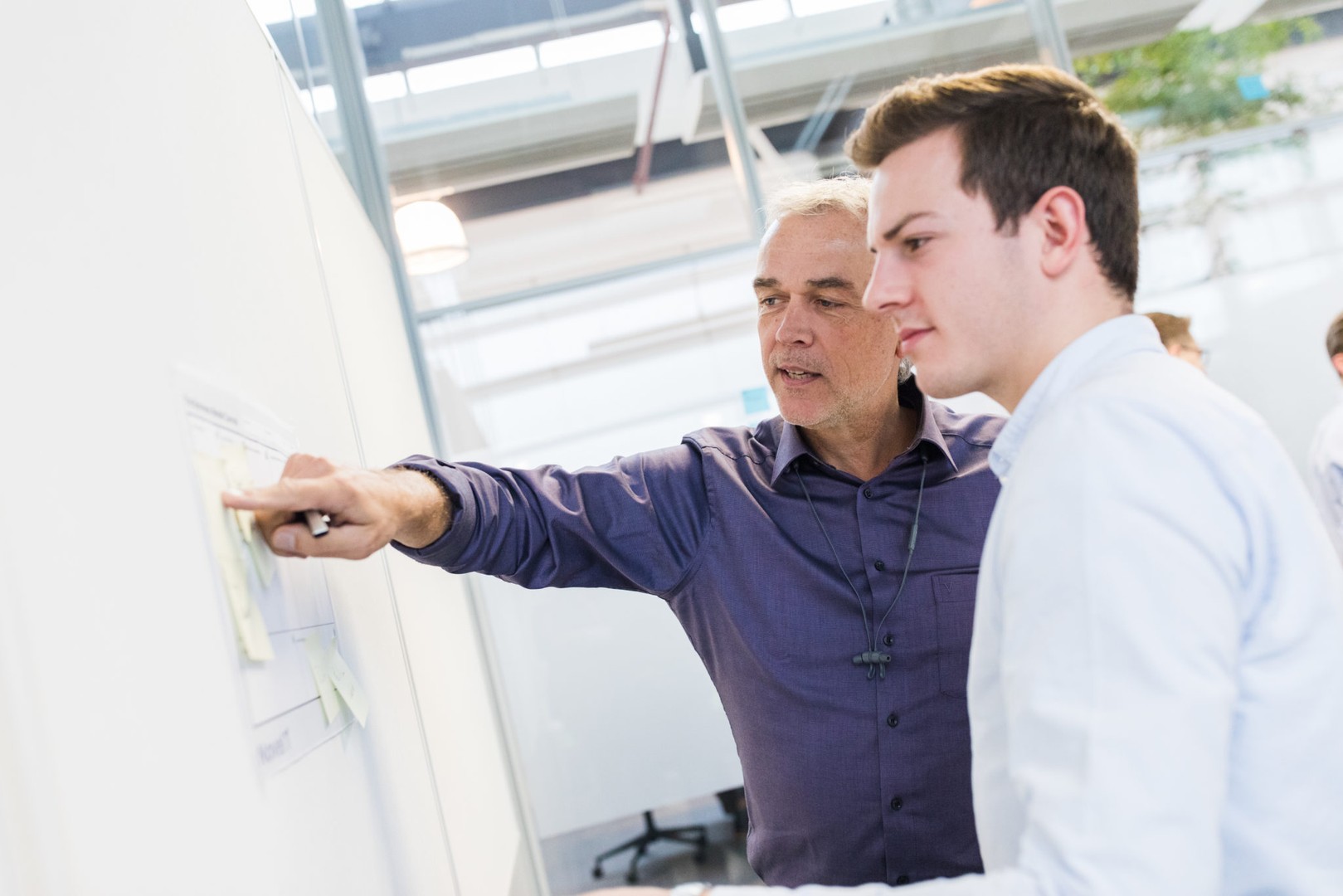 About us
Novel-T helps new businesses get off the ground and existing businesses innovate. That's basically what this non-profit organization does. In reality, the support goes even further than that. We offer one on one support with our business developers, as well as top notch programs and support through our services. In addition, we offer entrepreneurs (to be) a direct line to knowledge, talent, capital, and networks of other market leaders. All of this can help with a successful market introduction. We offer support based on an assignment from our founders: the University of Twente, Saxion University of Applied Sciences, and the regional government.
THIS IS OUR AMBITION
As a non-profit, we are extremely driven. Not to make loads of money, but to make a real impact. To keep ourselves on that course, we've formulated a Big, Hairy, Audacious Goal.
"In 2033, our book 'How we helped 100,000 entrepreneurs to change the world through innovation' is a bestseller."
Why a book? Not because we like to have a bestseller to our name. But so we can share our method with the world. And by then, our method has become such a household name that the book will undoubtedly become a bestseller.
You can read more about our ambitions and how far we have come in our annual report of 2022.
Our founders
The strength of the region lies in the achievement of innovation. Over the years, we have shown that we can develop ground-breaking innovations based on collaboration and a pioneering mentality. Therefore, our founders join forces in Novel-T to create an ecosystem that aims to take advantage of opportunities for a sustainable, innovative industry. Because innovative companies shape the future.
The world is getting smarter. Every day we see products, services and solutions that were not there yesterday. Saxion believes that people should be central to this process. That is why they prepare their students in various ways for their future role in this dynamic society.
The University of Twente is a pioneer in connecting technology, science and engineering with social sciences to make a difference in the world around us. What characterizes our scientists, teachers and students is a curious, entrepreneurial mindset and a strong connection with others who also embrace this mindset.
Every day we push boundaries. Always evolving. Our city is never done. That makes her fascinating and vibrant. We are building Enschede with a tireless belief in progress. From our quirky Twente nature. Because we see what can be done better. We invite you to help build, because together we shape it. This is how we build the city of our dreams.
Overijssel is a beautiful province in which to live, work and recreate. Together we make Overijssel more livable, more beautiful, safer and more accessible every day. The province works together with municipalities, water boards, the national government, entrepreneurs and social institutions. The province works and is there for you. Together we determine the future of our province.
Collaboration is in Twente's blood. For many years there has been cooperation in Twente within all kinds of cross-connections on a wide range of subjects. With regard to the socio-economic challenges of the region, the 14 Twente municipalities, entrepreneurs, education and government decided on July 7, 2021 to formalize the collaboration in the Twente Board.