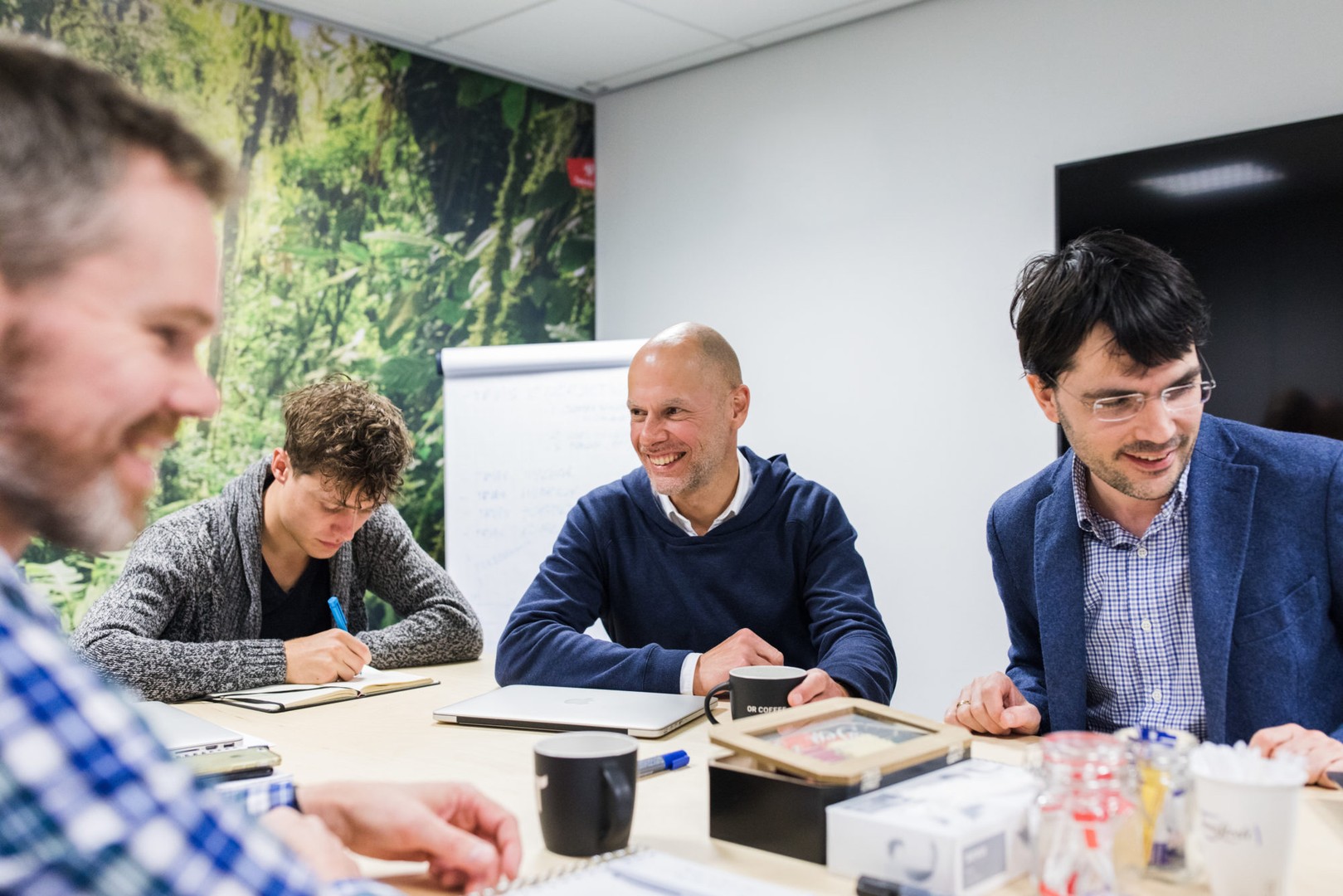 Creating impact with partners from our ecosystem
Our mission is to help 100,000 entrepreneurs to change the world through innovation by 2033. An ambitious task that we won't fulfill by working isolated from the outside world. That's why we position ourselves as a spider in the web of the innovation ecosystem in Twente. By working together with partners - both corporates and regional parties - we genuinely make an impact.
Creating impact with partners from our ecosystem
Together we make it possible
Alone you go faster, but together you go further. That is why we maintain close contact with various regional parties, corporates, and of course, our founders. That way, we can always help you further, whether you need help finding capital, specialist knowledge, talent, or the right connections.
Corporate & content partners
In order to have access to knowledge and connections in all phases of innovation and business development, we work together with various partners and alumni. They bring their expertise and experience to our programs and events. You will also regularly encounter our partners at our hotspots, such as Incubase, the student incubator of the University of Twente.
Ecosystem partners
For more than forty years, we have been building a powerful network that offers you, as an entrepreneur, the ingredients at every stage to develop and innovate within your business. In that time, we have gained many valuable connections that you can use - from local to international. Our unique position in the midst of knowledge institutions, governments, and the business community means that we can respond quickly to opportunities.
High-Tech region
We collaborate with innovation clusters that showcase the region's high-tech profile. Clusters around medical technology, chip technology and (unmanned) robotics, among others. Twente furthermore has five top work locations that form Campus Twente: Kennispark Twente, High Tech Systems Park, XL Businesspark, Technology Base and Connect-U. That way, we join the forces of researchers, entrepreneurs, and talent to develop, test, and successfully market innovations.