Discover entrepreneurship
Are you a budding entrepreneur? That's what you're asking yourself. You're still discovering whether entrepreneurship is something that would suit you. That can be quite daunting, because where do you start? We have the answer and do nothing more than help you in your first steps.
Ask your question here
OUR SUPPORT FOR STARTING ENTREPRENEURS
Is there a budding entrepreneur in you? We help you to get an answer to that question. Because whether you want to work on that genius idea of yours, or if you don't have an idea yet but would love to start a business: we will help you on your way. And we'll walk alongside you so you get the support you need.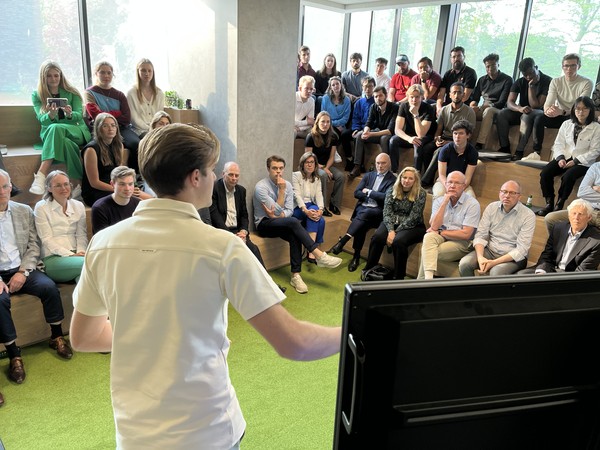 Discover entrepreneurship with the Startup Workshop
Do you have an innovative idea and do you want to start a business? Or do you simply want to know what entrepreneurship entails? During our Startup Workshop you discover all the ins and outs of going from idea to startup - in just a single evening. Take the first step with our startup support during the workshop.
These experts help you on your way
The years of experience from our experts are sure to help you in your startup journey. Many of our experts have (had) a business themselves, so they know like no other what the pitfalls are of entrepreneurship, and it's a piece of cake for them to recognize chances. They do everything for your success.
These startup entrepreneurs preceded you
These entrepreneurs took the step and became successful. Let the stories of their entrepreneurial journey inspire you to start your own journey.