Startup Workshop
Oct. 18, 2023
Startup
Student
Discover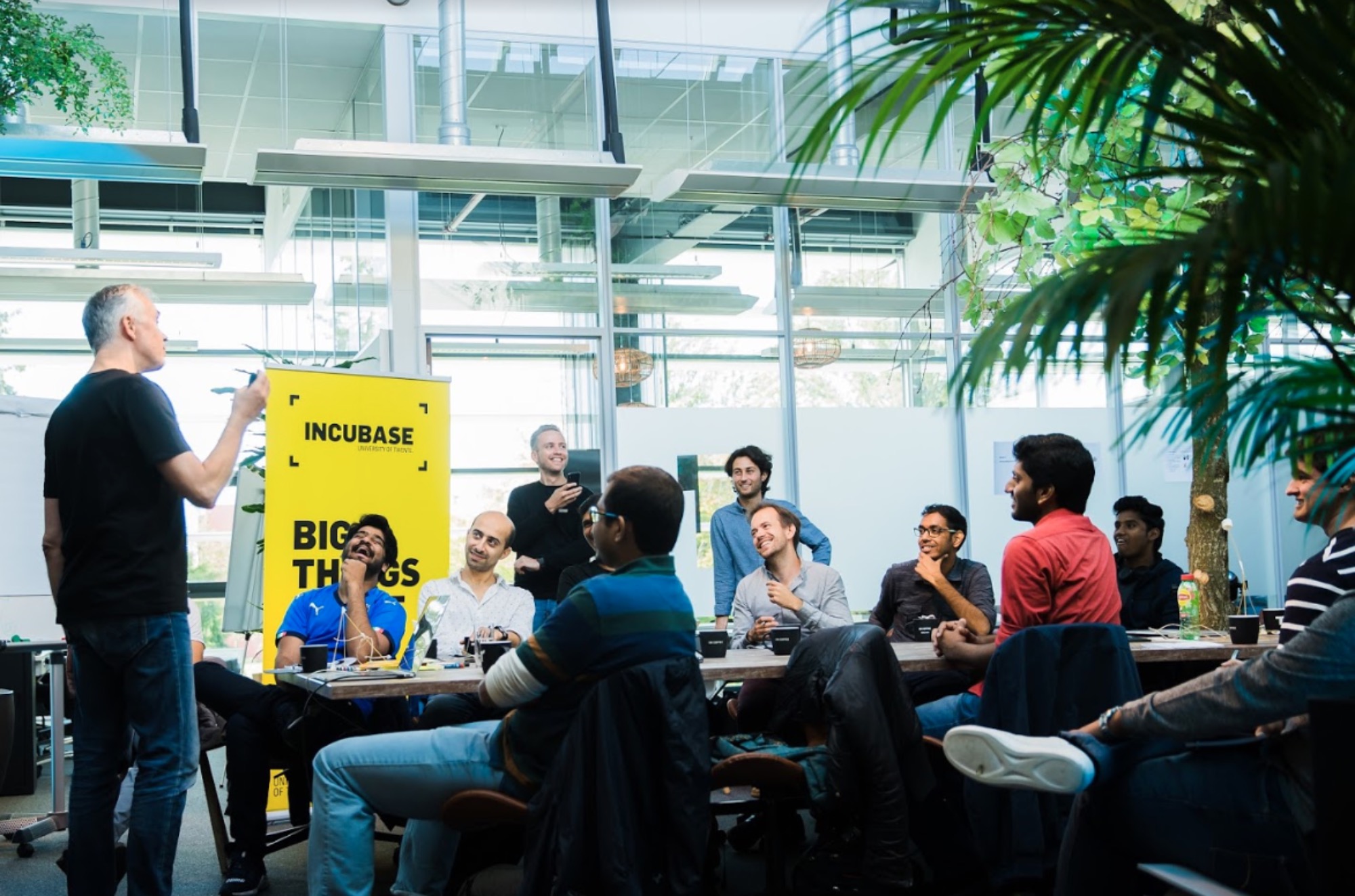 Discover entrepreneurship with the startup workshop
Do you have an innovative idea and do you want to start a business? Or do you simply want to know what entrepreneurship entails? During our Startup Workshop you discover all the ins and outs of going from idea to startup - in just a single evening. Take the first step with our startup support during the workshop.
All the ins and outs of going from idea to startup during our workshop
During the Startup Workshop (formerly START Bootcamp) you will get the basic insights to build your innovative idea into a business: from idea to startup. Even if you don't have a business idea yet, this workshop is perfect for learning more about entrepreneurship. Participation is free of charge for everyone. Whether you are a motivated entrepreneur or a student at Saxion, University of Twente or Windesheim. Learn about key elements such as the business model, legal affairs, startup financing and pitching.
Validate your startup idea with the start program
Do you already have a good business idea and are you ready to start? Or have you successfully completed the workshop and want to continue with your business idea? Then the START program might be something for you. During this (online) startup accelerator program, you start with a validation sprint and turn your business idea into a startup.
Learn from these experts
You will learn all the ins en outs of going from idea to startup from these experts.
These startups preceded you
Get inspired by the stories of startups who preceded you and successfully converted their idea into a startup.
Sign up for the startup workshop
We organize the startup workshop regularly. Sign up for one of the next editions via de form below. See you there!