First edition Enschede Slush'D: "A perfect example of how Slush'D should be"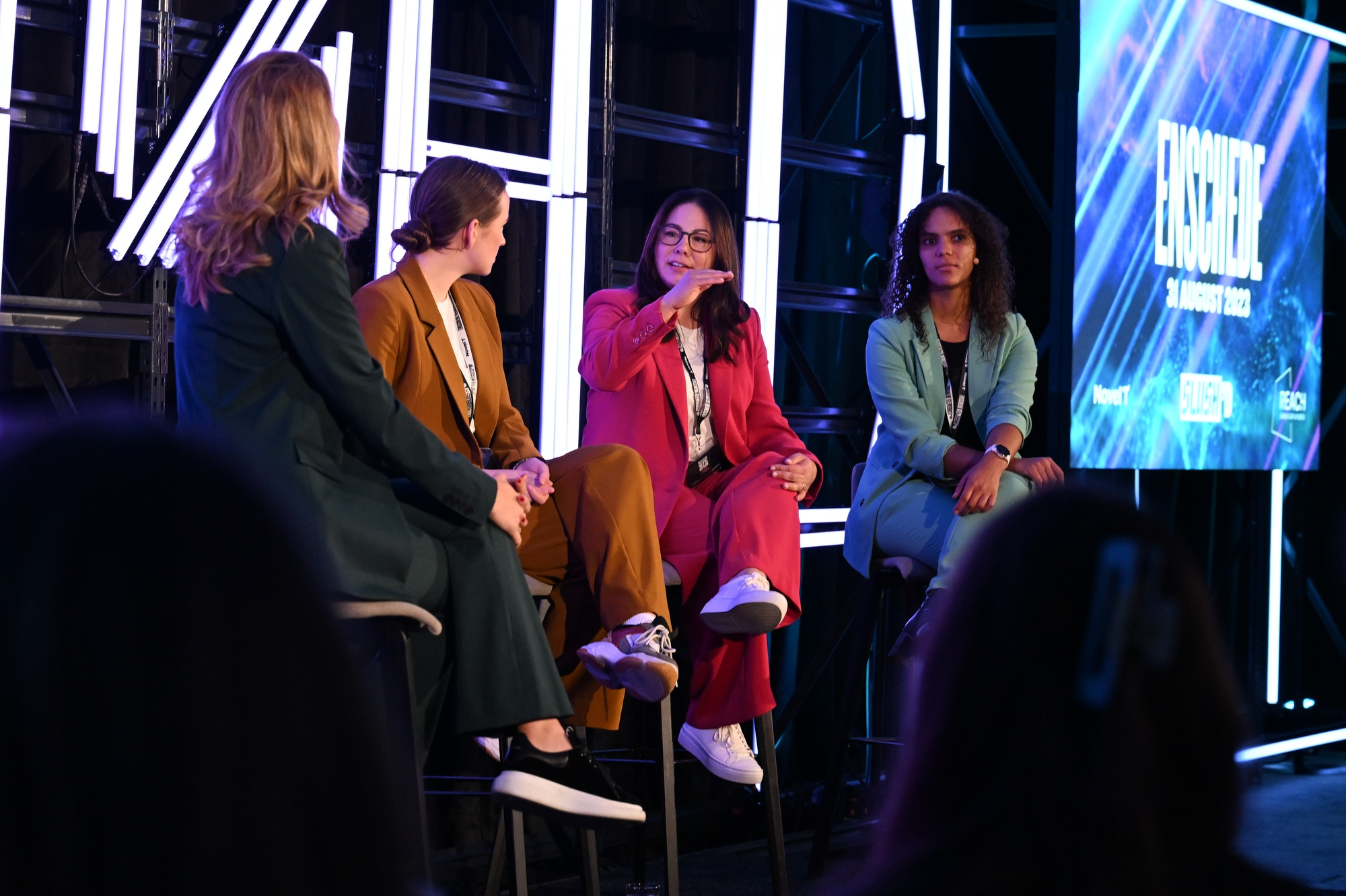 On August 31st, Novel-T organized Enschede Slush'D: the local variant of one of the world's largest startup events Slush. And with success, because the event was completely sold out.
Slush in Helsinki is known for its open, impressive atmosphere. "We also wanted to bring that atmosphere here to Enschede," says initiator and MT member Mike Verkouter. Was that the case? Ilona Jääskeläinen of the Dutch embassy in Finland thinks so. "Novel-T and their partners have definitely succeeded in creating that same unique atmosphere. This is a perfect example of how to do Slush'D." In addition to the inspiring sessions with speakers such as Kees Koolen, Anke Huiskes, and Cees Links, there were also other elements that contributed to the atmosphere. Think of signs with witty texts, flashing visual effects, and open spaces where you could easily run into each other.
Prizes for startups
There was also something to be gained for pitching startups. Startups Matter of Facts and ColorTones won a ticket to Slush in Helsinki after their pitches on the startup stage. But the main prize could be won during the pitches in the board room on the top floor of the U Parkhotel. Six startups pitched there for a chance to win €10,000. Judge Lea Milovich thought it was an exciting battle. "We know these startups, we know what they do, and we've seen them pitch before. But today, they all rose to a new level, which made the decision even more difficult than usual." Startup J58, which develops a stand-up wheelchair, eventually took home the grand prize. They plan to use it for their marketing.
Karaoke tradition
After the inspiring sessions and lots of prizes, it was time to party. For example, a schlager singer performed as a representation of the collaboration with the German partner REACH during this event. The rest of the evening was also entirely in the style of Slush. Karaoke is a recurring part of the program during the international mission to Helsinki and so it also had to take place at Enschede Slush'D. Rik Roeske, RVO: "The karaoke completes the program completely. It was an essential part of the event!"
Unique in the Netherlands
Twente is the only Dutch startup ecosystem selected to host Slush'D this year. Startups were brought into contact with investors, and at the same time, it became clear what Twente has to offer as an innovation ecosystem. Other cities hosting a Slush'D event include Busan, Zagreb, Liverpool, Nairobi, Leuven, Heilbron, and New Delhi. Now Enschede can also join that list of major cities.