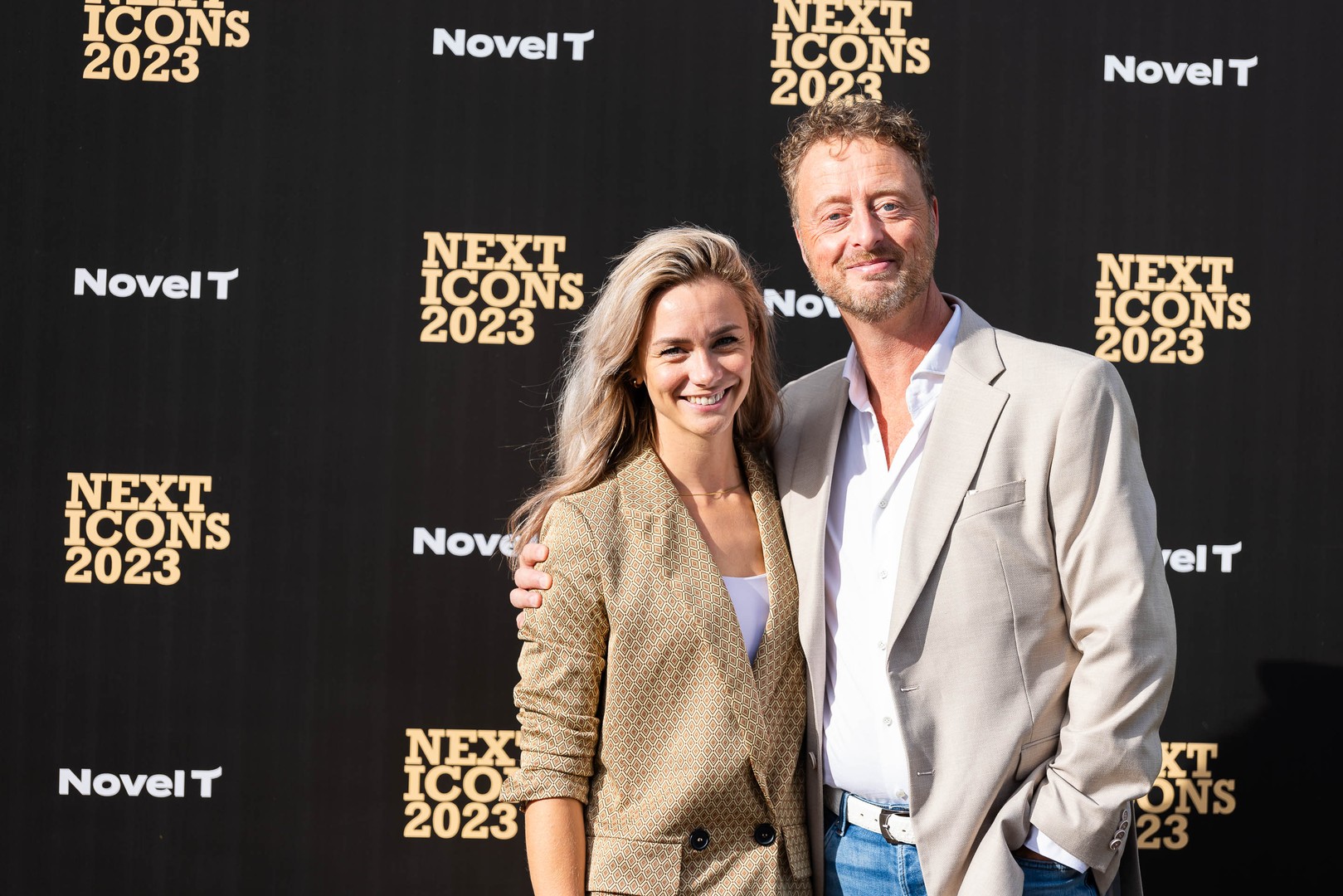 NEXT ICON: KOVAX
This story was first published in the Next Icons Magazine. You can read the entire magazine here.
Innovating sandpaper... How is that a thing?
Willem: "We don't produce the type of sandpaper for window frames like you find in the hardware store. In fact, our sandpaper is much finer, for items such as cars, pianos or yacht building. Our parent company is Japanese. That's why we always focus on quality and determine exactly what the customer wants to achieve with it. We don't aim to be the cheapest. Still, we operate with maximum efficiency, and some of our products are also patented. But you won't make it with innovative products alone, because sooner or later, they will be imitated. What then remains is your concept."
So what makes your concept unique?
Eline: "The distinction is in our customer approach. We operate in 43 countries in Europe and Africa, and in each of those countries we have only one partner who is allowed to sell Kovax. This ensures that people can always expect quality and that we have no competition. We invest in the customer, so we build long-term relationships."
Willem: "Some competitors build a market, grow big, and then jettison all their promises. Eighteen years ago, we said: we will do things differently. Back then, people said we would not succeed that way, but by sticking to our values, our customer base is now a real community. We are also setting up an extranet and a loyalty program. The countries share knowledge and experiences, which helps them move forward. Today there is an increasing need for this connection. We have operated that way from the beginning."
Is that connection also the impact you are making?
Willem: "Yes, and we want to inspire others to do the same. You can partner up, or put up a fight. We see so much rivalry. We do not want to take part in it. We like collaborating with people who also want to work together, and we avoid brazen behavior. We have an open approach, admit mistakes, and that gives room to grow together."
Eline: "Everything we do is focused on the long term. For example, if a partner is underperforming for a while, we choose to help rather than put the partner down. In our society, it is often about making a lot of money and getting higher up faster, but we want to work on a stable future together. This is clear from our marketing too. We focus on a personalized approach. For example, we work with influencers and are building our own film studio. In fact, we have our own advertising agency, so we can provide support in our content and show the sanding process. This is how we want to bind our customers. And we also work on long-term relationships internally: in fact, we converted our warehouse into a gym to encourage our employees to keep fit. We aim for employees to start with us and then stay with us until retirement."
Clearly you do things a little differently. What does innovation mean to you?
Eline: "For me, it is about being willing and able to be progressive. That's what keeps your work interesting. I have been working with Kovax for nine years now, and there was never a dull moment."
Willem: "That's also exactly what innovation is for me: fun. Of course, we also have solar panels on the roof, the concrete is going to be removed and we're putting in more greenery. But that is not our leading edge. On our work floor, you often hear laughter in the workplace, which can also quickly turn to serious focus again. Innovation is also supposed to be fun. Doing the same thing every day is boring, but we get excited when we can make a difference. Innovating keeps life interesting."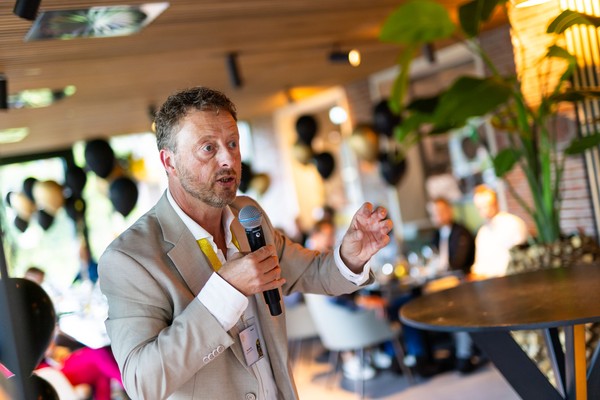 "We aim for employees to start with us and then stay with us until retirement."
Willem Mulderij
Managing director of Kovax
Meer over
Kovax
Kovax Europe, located in Almelo, is a full-fledged supplier of abrasive materials and a 100% subsidiary of Kovax Corporation in Tokyo, Japan. The company was founded in 1930 and, with 450 employees, has now grown into one of the largest and most innovative players in the field of abrasive materials.