Review of Next Icons 2023: "It's incredible how easily connections are made."
Thursday 21 September 2023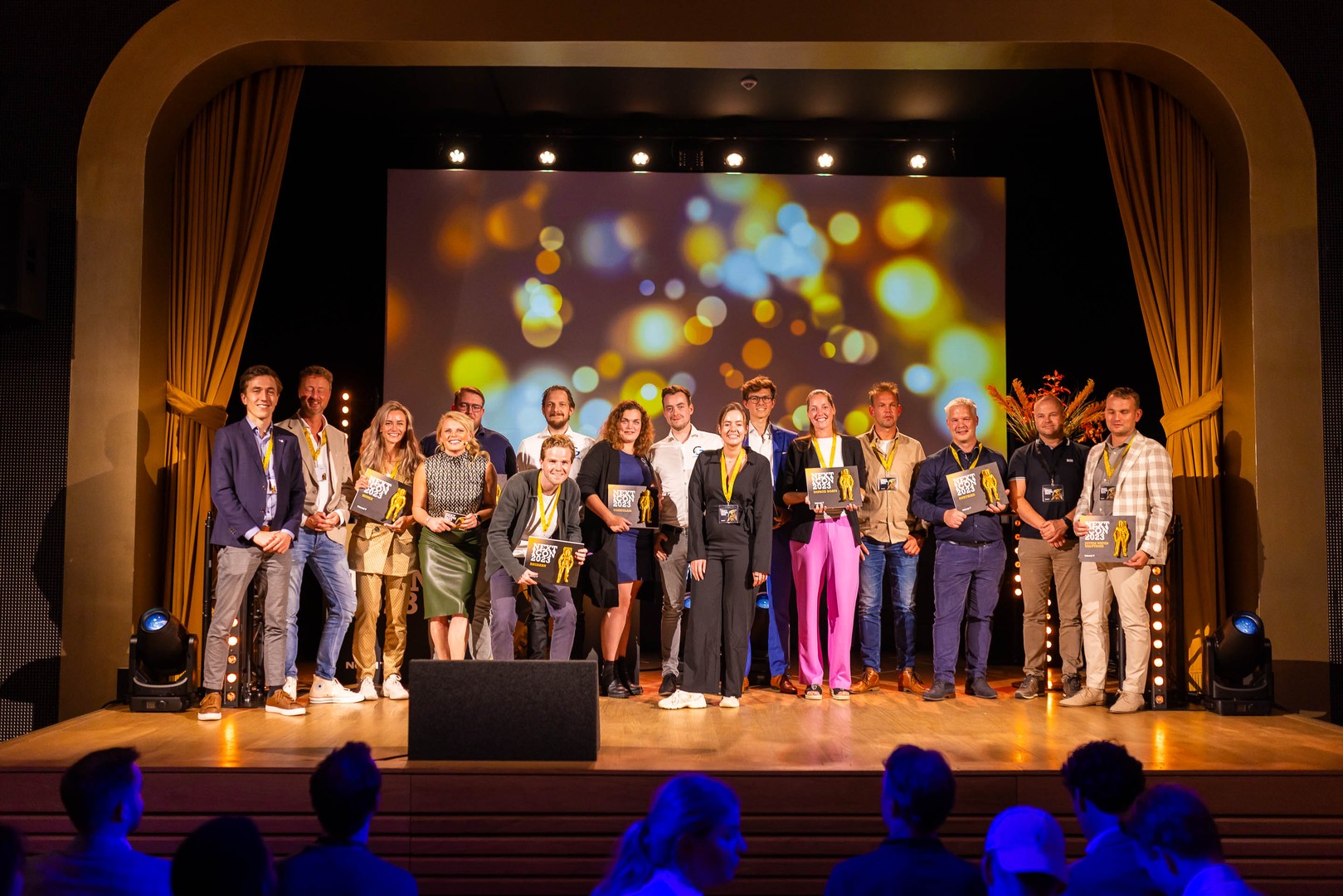 On September 20th, it was time for the second edition of Next Icons: Novel-T's corporate event celebrating entrepreneurs who are on their way to change the world through innovation. The eight selected Next Icons - Kovax, Jotem Water Solutions, OneThird, CodeGlass, ChargeHyve, ReCarbn, IMPACD Boats, and Aluvia - walked out of the Wapen van Hengelo with quite a few new connections in their pockets.
The event was organized for the second time this year. Initiator and host Cindy Marsman: "Last year we were still looking for how we could best present the concept. At that time we had about thirty Next Icons that we could not all put in the spotlight. That's why we've reduced it this year to eight icons, who all got a moment on stage during the program."
Game changers
The evening was expertly led by hosts Cindy Marsman and Mike Verkouter. In addition to the presentation of the Next Icons, the program was supplemented with icons who have already achieved their own success. For example, there was a conversation between Maurice van Tilburg of the National Growth Fund and Anke Huiskes of NP-Hard Ventures. Before that, there was a panel discussion with local game-changers Susan Ladrak (Grolsch), Miriam Vollenbroek (MST) and Edwin Vlieg (Moneybird). That conversation was led by Sjef Peeraer, founder of Budget Energie and now Positron Ventures. Sjef: "After tonight I see that I have to come to Twente more often. The enterprising attitude of the people here is very nice and inspiring. And these types of events really help the entrepreneurs who have been selected as icons."
Lightning-fast connections
Helping the Next Icons out with their questions was the main aim during the Connections Dinner that took place prior to the evening program. Here, the Next Icons sat around the table with decision-makers from industry, government and education. In addition, the Next Icons were given the opportunity to ask for help in a short pitch. For example, Jorg Wellink from ChargeHyve was looking for large companies where he could conduct a pilot with his fire-safe charging locker for e-bike batteries. Jorg: "It's incredible how easily connections are made here. I had been looking for companies like this for months. And now within five minutes I had offers from Grolsch and Thales, among others. That is extremely valuable to us."
Keep improving
The other Next Icons also went home with new connections. Cindy: "It gives a lot of energy to see that we can help these high-potentials in their next steps. And we continue to refine the concept. So expect an even bigger spotlight for the icons next year!" The stories of all icons are presented in the second edition of the digital Next Icons magazine that will be published soon.