Jaap Beernink exchanges Novel-T and University of Twente Holding for Deltion College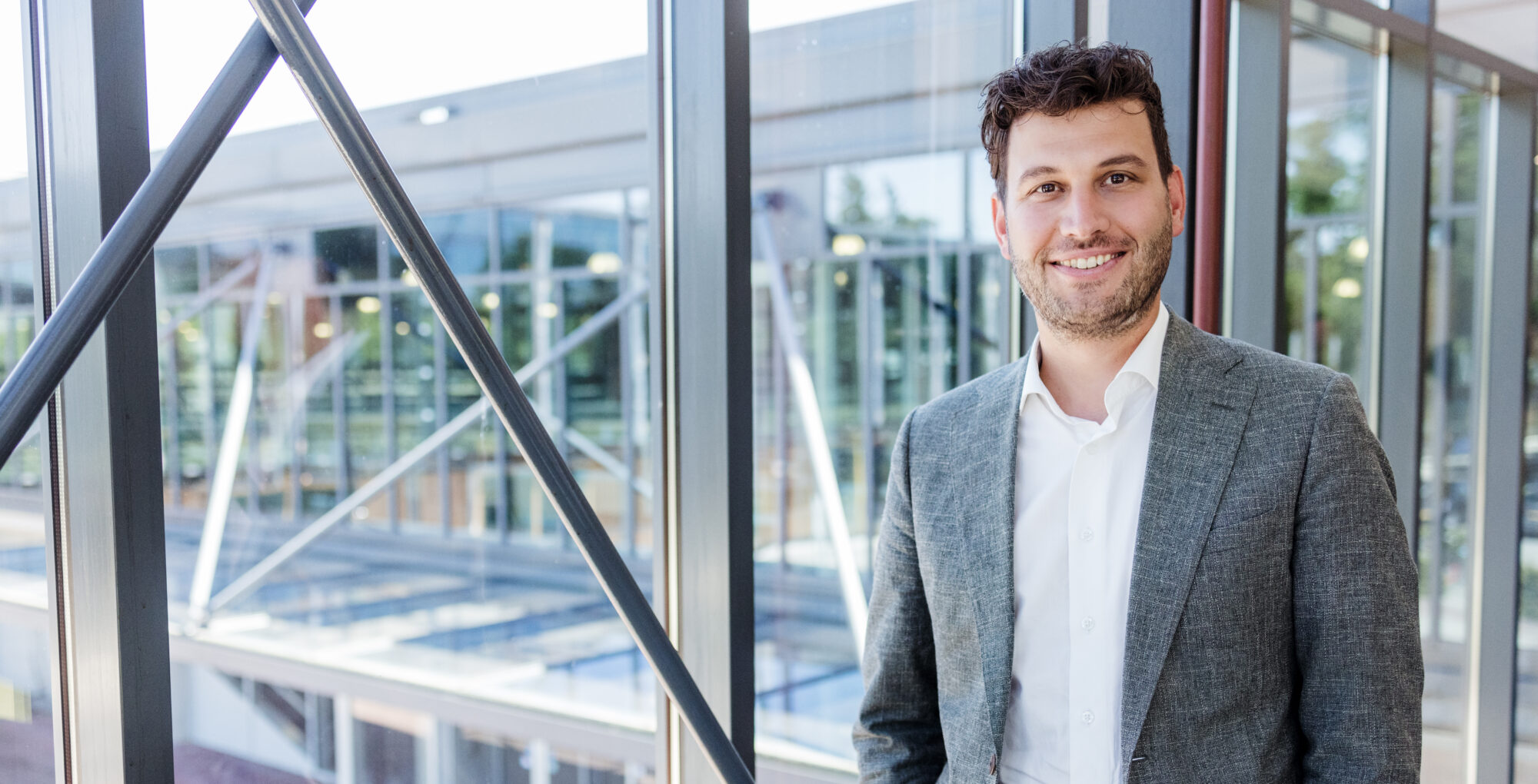 After fulfilling the role of CEO Novel-T and director of the University of Twente Holding for more than six years, Jaap Beernink will start his new position on September 1st, 2023, as a member of the Executive Board at Deltion College in Zwolle.
Under the leadership of Jaap Beernink, Novel-T has developed rapidly into one of the best incubators and accelerators in Europe. There is a powerful range of services and programs for both starting and growing companies and innovative SMEs. Beernink: "Novel-T is rock solid, and we have achieved fantastic results in recent years. How we do this in close collaboration with founders and partners makes Novel-T unique and makes Twente powerful. Therefore, I have every confidence in the future. It was an honor to contribute to Novel-T and the Twente innovation region."
Successful organization
In recent years, Novel-T has developed from an ecosystem builder into an organization that produces successful start-ups, scale-ups, and new and innovative activities through its programs and services. Both within and outside the region, the successes led to much appreciation, visible through, for example, the title of Most Entrepreneurial University in the Netherlands, election as the no. 1 accelerator program in the global UBI ranking, uniform deal terms for Dutch spin-offs and bringing Slush'D to Enschede, next August.
Vinod Subramaniam, chairman of the Founders Council of Novel-T and the Executive Board of the University of Twente: "We are very sorry that Jaap is leaving Novel-T and the UT, but we wholeheartedly wish him this wonderful step. Jaap fulfilled his role with verve. It is not for nothing that Novel-T is seen as a leader in the national field and is a source of inspiration for many parties in the field of boosting and supporting valorization, innovation, and entrepreneurship. We are grateful to him and wish him every success in his next position."
Ad Louter, Chairman of the Supervisory Board of Novel-T and CEO of Urenco: "With the departure of Jaap, we lose an enterprising director who was able to act in a very natural way, both within and outside the organization, who was able to connect and realize progress. Jaap has managed to gather a strong team around him in recent years, which is undoubtedly capable of further shaping Novel-T's wonderful ambition."
An official farewell will take place at a time to be determined. Currently, a profile and procedure for filling the position are drafted. The current management team will take over his duties for Novel-T until a new candidate is appointed.
About Deltion College
As a regional training center, Deltion College offers education and training at all senior secondary vocational education levels. Deltion is active in almost all fields, from car technology to healthcare, from catering to sports. In addition, Deltion Business fulfills the role of knowledge partner for a growing number of regional companies. The educational institution offers approximately 250 MBO courses, courses, and training. The courses are offered to everyone, both initially funded and post-initial. This puts Deltion at the forefront of realizing an offer in the field of Lifelong Development.
Deltion provides secondary vocational education for more than 17,000 young people and adults and commercial education for 3,000-4,000 people. As an employer, Deltion employs more than 1,800 people. This makes it one of the larger employers in the Zwolle region.