Research and analyze of the feasibility of electrifying the companies' fleets
Do you want to research and analyze the feasibility of electrifying the fleets of the companies of the Innovation Hub Tubbergen?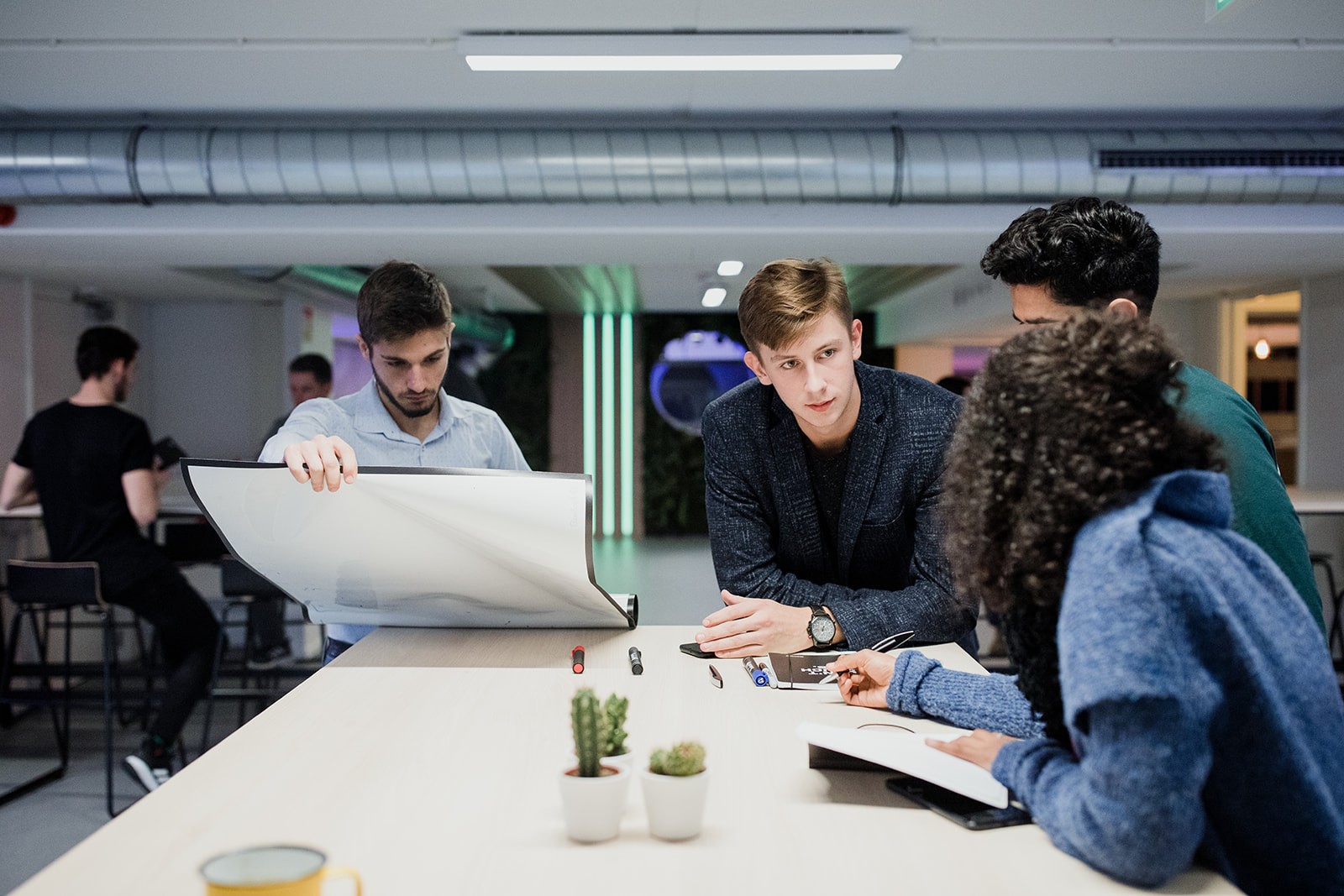 Are you keen in researching and analyzing the feasibility of electrifying cars, trucks and vehicles of multiple companies affiliated with the Innovation Hub Tubbergen? Electric vehicles are becoming increasingly popular as a sustainable alternative to traditional petrol and diesel cars. But what does this actually mean for the companies as they possess diverse trucks, vehicles and cars operating within their work processes and logistics? That is exactly the question you are going to investigate!
You will focus exclusively on the companies of the Innovation Hub Tubbergen and map out how they can electrify their trucks, vehicles and cars in a cohesive action program. You investigation will show how the companies of the Tubbergen Innovation Hub can transform their collective vehicles into a sustainable and cross-company logistic and operational solution. You will dive into the world of electric vehicles and explore how they can be used to reduce the companies' ecological footprint while saving costs. Also identifying and studying best practices in the Netherlands may serve as an inspiration. By doing so you will develop a plan that is not just sustainable, but also practically feasible and financially sound.
YOUR EXPECTED FINAL PRODUCT
The expected end product is a detailed report that examines the feasibility of electrifying the collective vehicles, trucks and cars of the companies in the Innovation Hub Tubbergen, as complete as possible. The report includes: an inventory of the current vehicles, an analysis of suitable electric vehicles, an implementation plan including charging infrastructure and financing options, and practical recommendations for sustainable and cost-effective solutions. This report will help companies to come up with well-informed decisions and from there construct a concrete roadmap for electrification.
YOUR EXPERTISE
Your expertise will be to creatively design smart business solutions based on the analysing state-of-art societal trends and technical expertise and knowledge.
BACKGROUND INFORMATION
Kamphuis Demolition/Omgekeerd Bouwen is part of the Innovation Hub Tubbergen. The hub Tubbergen is a collaboration of four leading regional companies, including: Kamphuis Sloopwerken, Bouwmetaal, Loogisch and Loohuis Installation Techniques.
ARE YOU READY FOR THE CHALLENGE?
Contact Maud Tijscholte
Projectmanager Innovatiehub Tubbergen
info@innovatiehubtubbergen.nl
0546 792 012
www.innovatiehubtubbergen.nl