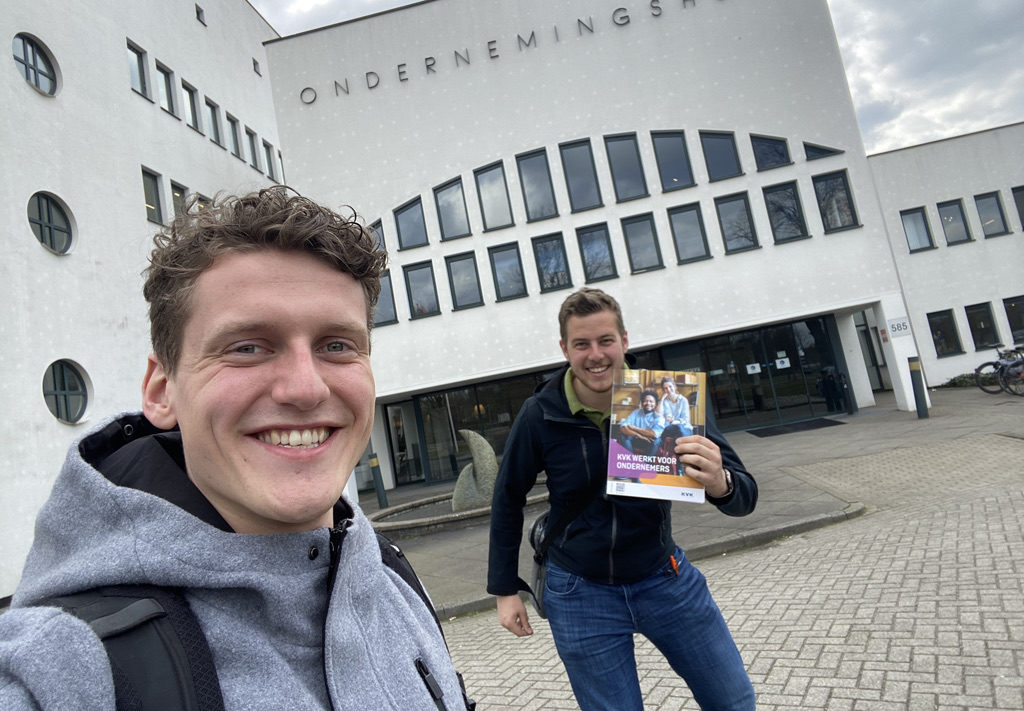 SOFT SKILLS TRAINING FOR PUPILS.
UT student Daniël de Vries (23) first came into contact with Novel-T during his administrative year at the Student Union. He soon discovered the entrepreneurial opportunities available to students during their time at university. Daniël aspired to start his own business and worked on his first idea during the START program. In the end, he decided to pursue a different idea for a startup, one that appealed to him more – and with success…
The past eight months have been a wild ride for Daniël. "Back in February, I came up with the idea to create a personal development training program tailored specifically to secondary-school students." Together with his partner Dirk Koelewijn, he wrote a business plan and decided to apply for the TOP scheme. His request was approved by the committee in June. That is a wonderful achievement for such a short time frame. These days, Daniël dedicates himself entirely to his startup WellBased .
A FAIR CHANCE WITH SOFT SKILLS TRAINING
"When you apply for a job, an employer naturally wants you to have the right qualifications. In the end, however, it comes down to how you present yourself," Daniël explains. He believes it is crucial that young people are given equal opportunities to develop these skills: "When you think about it, it is quite odd that we are not taught such 'soft skills' as presenting yourself and making choices. Instead, we are expected to develop these skills on our own, which means everyone has to reinvent the wheel all by themselves."
"In our training sessions, everyone is given a fair chance to improve their soft skills and personal development. Furthermore, the training helps students be better prepared for their time in higher education and the professional career that follows," Daniël adds. Secondary schools can take out a subscription on the WellBased platform. Via this platform, teachers can offer the training to classes of their students. Daniël: "Since the training sessions only take about half an hour, they can easily be incorporated into the existing class schedule."
FROM START TO TOP
In May, Daniël and Dirk met with Novel-T to discuss the possibilities of applying for the TOP scheme. They wrote a business plan but were advised not to submit it to the committee. Daniël: "Although we did not have everything sorted out yet, I knew our plan had real potential. We decided to rewrite our plan in what little time we had and then submit it anyway." Their gamble paid off and they received the loan.
"We are now setting up the platform and developing the training program itself," Daniël says. Three successful pilots have been conducted to date and four schools will begin using the training this September.
SPARRING WITH ENTREPRENEURS
Daniël can be found in Incubase almost every day: "I absolutely love this place, because I can always find an entrepreneur to spar with or ask the team here for feedback." All this has helped Daniël refine his vision for WellBased.
"By offering our training programs at secondary schools, we want to create better opportunities for the future of young people. Our training helps them maintain relationships, work more efficiently and effectively and – more importantly – feel better about themselves."
TIPS FROM A STUDENT ENTREPRENEUR
"The combination of studying, establishing a startup, and living an active student life can be quite brutal. Because of the TOP scheme, the startup now takes priority. I now have a unique opportunity to push my boundaries," Daniël explains.
Daniël has a tip for other students who are interested in running their own business: "Get yourself a partner. Someone you can spar with, who can take on some of the responsibility and whom you can rely on. You can achieve more by working together."
Are you interested in becoming an entrepreneur? Sign up for our Bootcamp and discover if entrepreneurship is for you!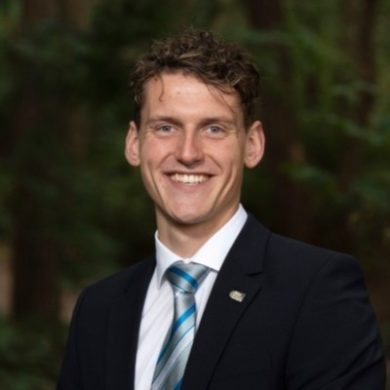 "I now have a unique opportunity to push my boundaries."
Daniël de Vries
Founder Wellbased
Meer over
Wellbased
UT student Daniël de Vries (23) first came into contact with Novel-T during his administrative year at the Student Union. He soon discovered the entrepreneurial opportunities available to students during their time at university. Daniël aspired to start his own business and worked on his first idea during the START program. In the end, he decided to pursue a different idea for a startup, one that appealed to him more – and with success…