Digital skills of employees
The Hengelo municipality has the ambition to take the lead in the nationwide digital transition. But: are the employees ready for that yet?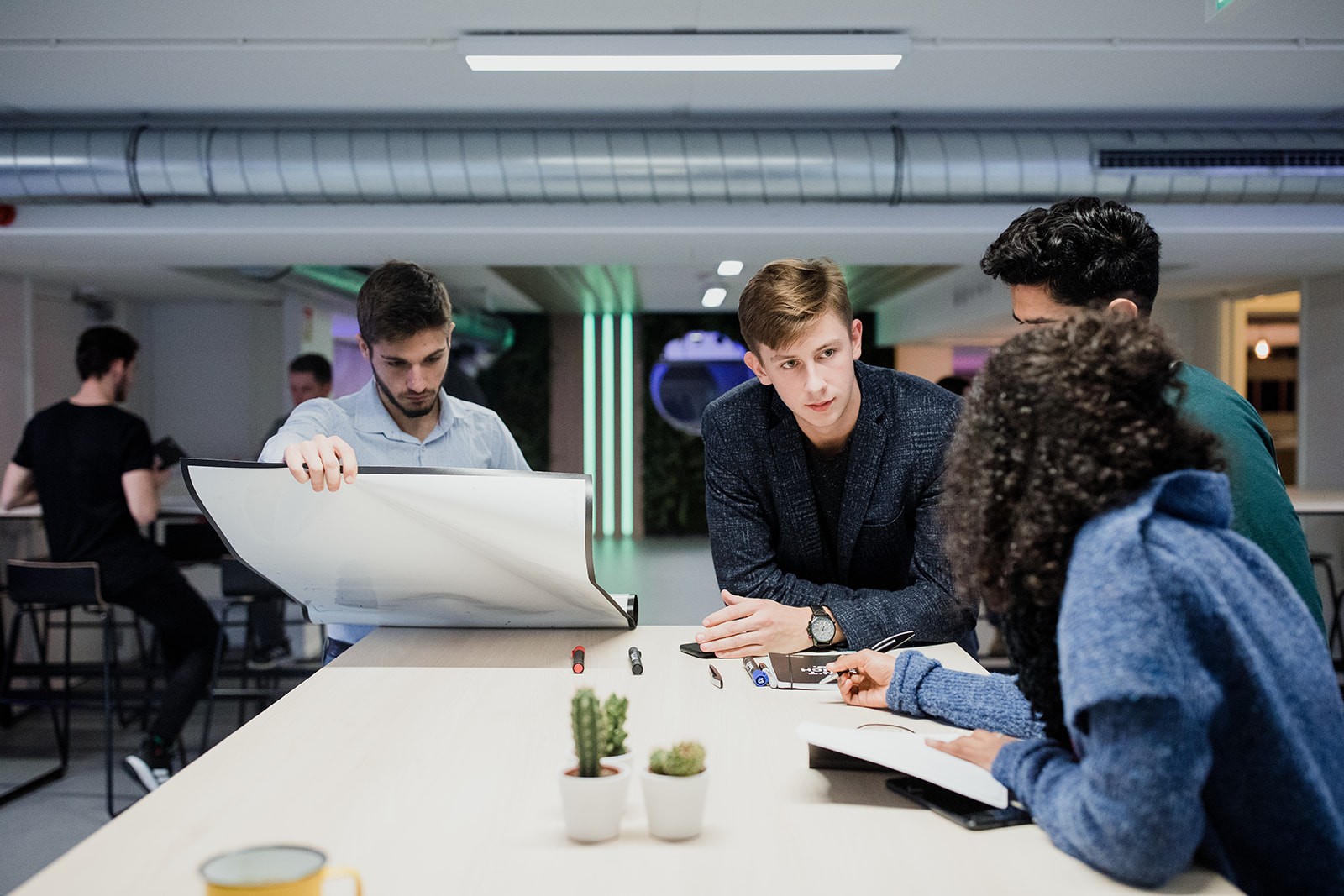 At Hengelo Municipality, Digital Transformation is a top priority. An ambitious agenda is being pursued through a cohesive program. Currently, four themes are already in full swing: Autotranscript (providing digital assistance in generating conversation reports from 'kitchen table talks'), Helder Hengelo's (rephrasing existing letters in understandable language using AI tools), Minecraft (mapping the sustainability of a neighbourhood + incorporating ideas from primary school students), and Digital Twin (mapping a development area + capable of being fed with up-to-date sensor information).
Problem statement
One focal point at the Municipality revolves around enhancing the digital skills of its employees, both for current services and particularly for the emerging services resulting from the Digital Transformation projects.
The task involves assessing the current digital skills landscape and subsequently formulating specific recommendations for training. These skills will be essential for employees in the medium term, ensuring the viability of the Municipality's plans and providing the necessary support and expertise for the upcoming changes. The coordination of these training courses will be done in collaboration with the "Hengelo Academy," a group of IT-related companies that closely collaborates with the Municipality.
Expertise
Are you a student capable of mapping the computer/IT skills within a pre-selected key group? The initiative takers of Hengelo's Digital Transformation eagerly seek the participation of these key stakeholders in their group discussions. The aim is to assess the present skill set, devise a strategy for introducing new skills, and consider any required organizational adjustments or recruitment of fresh talent.
This assignment would fit a master student in BMS, Communication Science. Applications from other student researchers are also encouraged, after which we will explore potential opportunities accordingly.

Contactpersonen
Voor vragen kunt U altijd terecht bij een van onze contactpersonen
Make an appointment